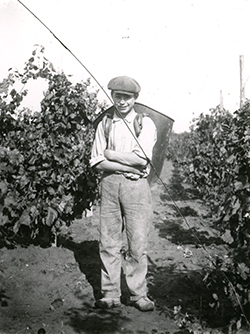 It was just before the outbreak of WW2 and Jean-Léon Soubie made this purchase to to acquire a substantial holding close to the main population centre of South-Western France.
The end of the war marked the start of years of hard toil for Soubie, as he learned to become a grape-grower and wine-maker. Between 1945 and 1951, he was mayor of Tresses. Extensive mixed farming was introduced with multi activity – pork, forestry, wine, diary produce and cereals. In 1950, Soubie planted 25 hectares of hybrid vines that greatly improved the yield of "vin ordinaire", followed by some table grapes, Chasselas and Muscat. The property was expanded in 1955 through the acquisition of two adjacent plots of 7 hectares : "Pétrus" and "Bourbon", both of them being adjacent to the property.

In 1965, one of Soubie's two sons, Jean-Pierre (born at Lisennes), and had just returned from his degree in Geology at Nancy and already had a degree in Oenology, managed the property for his father and planted 8 more hectares of apple trees) and built a cold storage facility for the apples.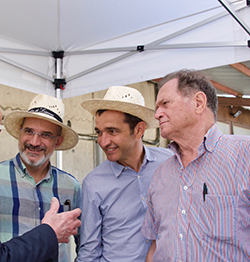 In 1972, Jean Pierre inherited Lisennes with his brother Jean-Léon who died a couple of years later, so Jean-Pierre Soubie became the twelfth owner of the Château de Lisennes since Étienne de Baritault.
The involvement of the owners of Lisennes in Tresses continued when Jean-Pierre became a town councillor in 1971 and then was mayor from 1977 to 2012.
Between 1967 and 1986, Jean-Pierre grubbed up the apple trees and the old hybrid grape varieties, replacing them with noble vinifera vines (Merlot and Cabernets), to turn Lisennes into a high-quality producer. At the same time, the capacity of the vats was increased and the cold storage converted into a chais. Production increased to 400,000 bottles a year. Mixed farming came to an end.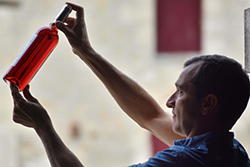 Jean-Luc, one of Jean-Pierre Soubie's sons, has taken up the baton today. He has a long-term vision for Lisennes through environmentally-friendly viticulture and wine-making. The initiative began in 2009 when Lisennes obtained environmental certification for the vineyard ("Agriculture raisonnée" and Terra Vitis). Lisennes proudly claims to be one of the first vineyards in the Gironde with HVE3 (Haute Valeur Environnementale) certification.
Following this in 2010, 7 hectares of vines acquired in 1955, namely Petrus and Bourbon, were converted to organic cultivation.
In 2010, Lisennes also began to produce its own solar power and produces as much electricity as it uses.