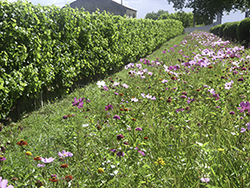 Château de Lisennes is an important eighteenth-century building. Anyone wishing to explore this elegant chartreuse discover a handsome, white-walled edifice encircled by majestic black railings. Among the outbuildings, there is a 'coucoute' that appears to have been built in time immemorial. A handsome nineteenth-century pigeon-loft overlooks the vineyards.
The historic context and the fame of Bordeaux wines are two main reasons why the aristocracy came to settle here, converting local farmhouses into little 'châteaux'. Lisennes was one of them. Nothing ostentatious was built so, it was a modest manor house in which to do and welcome visitors to the countryside.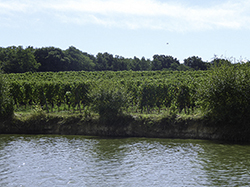 Between 1758 and 1785 Guillaume Bardon did a great deal to enlarge his estate. He extended the the building to nearly 30 metres. The architecture of the Lisennes, a former monastery, is thus very typical of the region with gardens dotted with trees behind the building.
One cannot discuss this group of buildings without saying something about the oldest of them, the 'coucoute', built long before Lisennes in the fifteenth century. This delightful name refers to a building with a slightly pitched two-sided roof, that could be used as a house, an agricultural barn or to house farm animals. The shape is reminiscent of a laying hen or 'clouque' from which the word 'coucoutte' is derived. The building is typical of the region and built on a medieval model. It is one of the oldest in the Tresses district, and even in Entre-deux-Mers.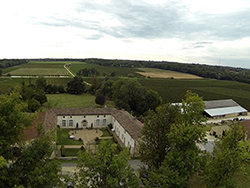 Living at the heart of so many traces of the past, the descendants of Jean-Léon Soubie have been busy restoring and cataloguing the historic tools, machinery and wine-making equipment to create a wonderful museum open to the public.